Food, Agriculture and Beverage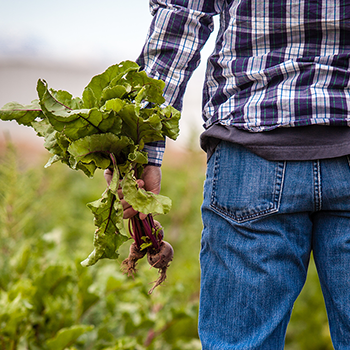 Food, Agriculture and Beverage at FleishmanHillard UK
Food is no longer just about sustenance or nourishment, convenience or cost. Today, what we eat reflects who we are and what we value. From investors to influencers, newsrooms to NGOs, politicians to the public, we want authenticity in our food and drink and we expect food and beverage companies to be authentic in their values and actions.
Our mix of experienced food, agriculture and beverage consultants have worked with businesses and organisations across the food chain. From producers to processors, manufacturers to retailers, we know how to create the right recipe to bring about the change our clients want to see.
Whether that's helping senior leaders share a narrative around responsible drinking; helping policy-makers understand the real-life barriers to early life nutrition; educating the public about the role sugar plays in the public health debate; aligning global purpose programmes with the concerns of local market stakeholders; shaping the market for products after we leave the EU; launching new products successfully or exceeding the expectations of those affected by product recalls and launches – our integrated teams deliver results that transform the commercial fortunes of our clients and the categories they operate in.
Food for Thought, a magazine compiled by our food and beverage experts, discusses new perspectives on how COVID-19 is reshaping communications in food, drink and agribusiness. Our new report is designed to help businesses better understand how opinion is 'united' or 'divided' across the nation regarding the impact of Brexit, COVID-19 and climate change on the food and drink industry and how successful, integrated, communications can help the sector navigate this territory in 2021.
Case study
Since the onset of the pandemic in the United Kingdom, UKHospitality (UKH) has been successful in securing vital UK Government support to save and protect hospitality and tourism businesses wherever possible.

Working closely with the UKHospitality in-house team and executive, FleishmanHillard UK has provided ongoing senior political counsel, quickly devised impactful, integrated public affairs campaigns and launched multiple grassroots digital initiatives.

Not only has this helped UKH secure policy changes and preferential funding (for example, a business rates holiday in 2021 and the introduction and subsequent extension of a hospitality and tourism VAT reduction from 20% to 5%) but it has also helped to champion the reputation of the sector as a key British industry deserving of widespread political and stakeholder support.
Services
All clients have access to our deep expertise in research, planning, strategy, execution and measurement and evaluation but we also offer in particular:
Audience insight

Narrative development

Crisis and issues management

Agenda setting campaigning
Food, Agriculture and Beverage News & Opinions